Life doesn't have to be hard…
balance your hormones with: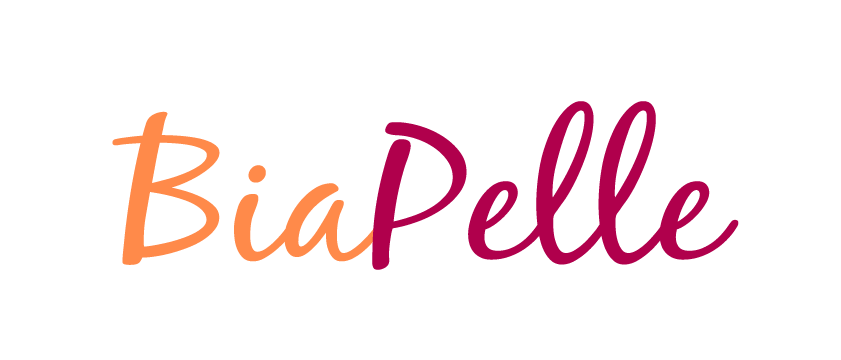 Hormone replacement therapy could be the answer if you have you said:
"I am so drained all the time!"
"I just don't have any desire for sex anymore."
"These hot flashes are killing me!!"
The problem is HORMONAL! If food is the gas that keeps our engine running, then hormones are the oil that keeps it running smoothly. It takes hormonal balance to run smoothly.
***Remember when scheduling to scroll down until you see "Dr. Harris Televisit" as the location for the appointment***
To our Horizons Family of Patients: COVID-19
First of all

 

don't let fear guide the steps

 

that you take BUT respond with common sense and wisdom
Wash your hands. Seems simple BUT this is the major means of preventing passing this infection along
If you have symptoms: fever/chills, muscle aches, cough;

 

Stay at home

 

and heal. The majority of these infections are mild
If you have

 

difficulty breathing

 

or have other illnesses that could make a viral infection worse then you should go to the Emergency Room.
Pregnant women should follow the SAME precautions. There hasn't been any literature that shows that you can pass this on to your baby. Any infection can cause preterm contractions so call your OB if you think there are problems.
Please refrain from bringing your children with you to appointments, due to limited waiting space and COVID-19 recommendations. 
How Horizons is working to keep you safe in the office:
Limited touching of doorknobs or other surfaces in the office
No lobby waiting
Each patient is screened prior to visit
No sick visits – ALL sick visits must be done via our Televisit option – see below for instructions
We're very excited to announce that our office has moved! 
Same Horizons, new location.
Our new address is:
Our new phone # is:
Our new fax # is:
937-898-5444
*Please note that we are no longer at our Miami Valley South Location.*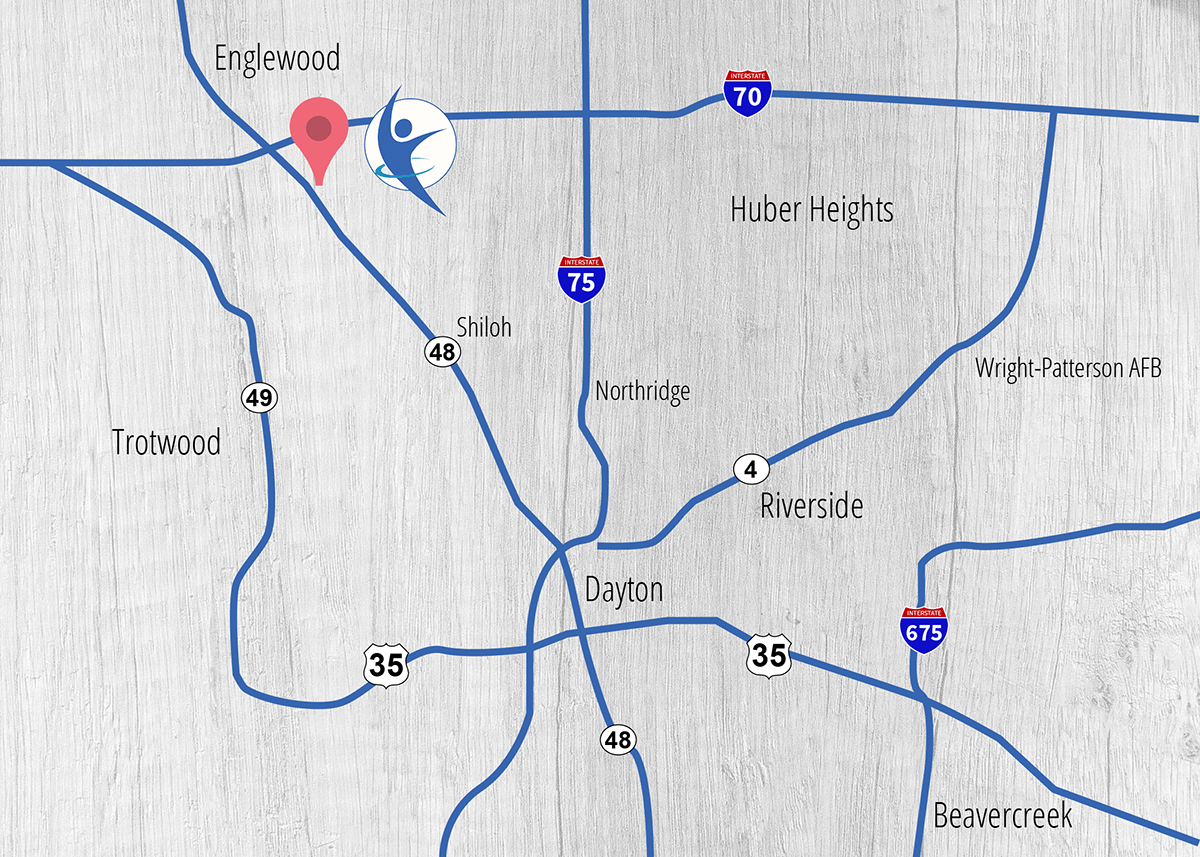 Congratulations  Dr. Harris!!
for being named a Top 10 African-American Male in Dayton, Ohio!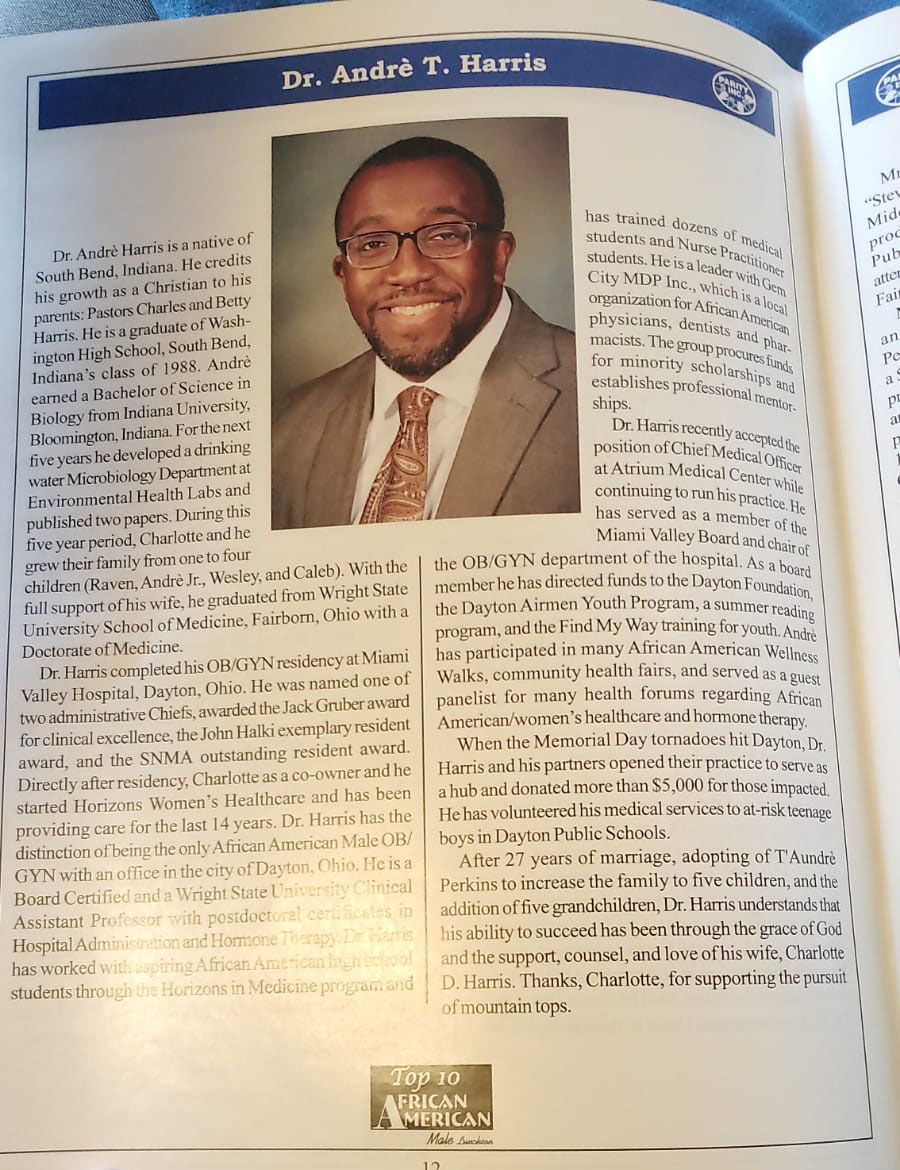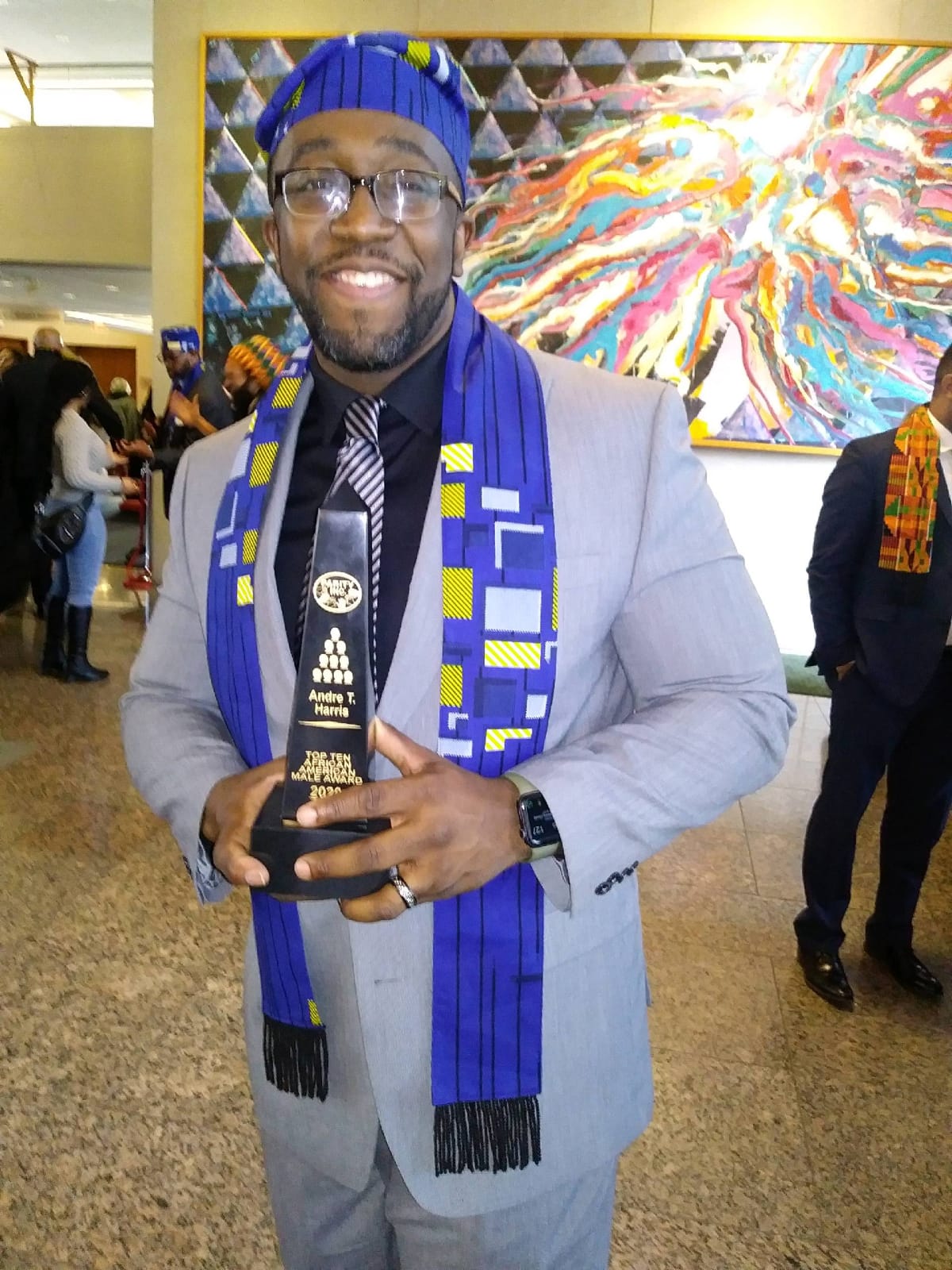 Dr. Andre Harris – 2018 TEDxDayton Speaker
Dr. Andre Harris tells his personal story about how low testosterone affects your body and your relationships and why this doesn't need to become your new normal.
Horizons Televisit Instructions
You can now schedule AND attend your appointment online – no need to come into the office for everything.
Can insurance be used for Televisits?
Yes! We will bill your insurance for the visit. If you do not have insurance, there is a $25 fee that must be paid prior to the start of your Televisit appointment – Click here to pay.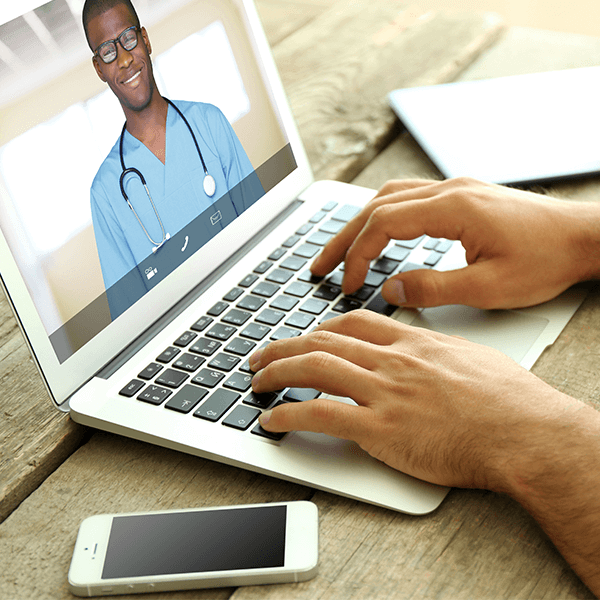 Testosterone replacement therapy is something that can greatly benefit many people, both men and women, who are suffering from the symptoms of low testosterone (such as low sex drive, fatigue, hot flashes, depression, mood swings, etc.). Dr. Harris has personally...
read more
Don't live near the office? No problem.
Horzions now offers Televisit Consultations and long-distance treatment plans. No need to leave the comfort of your home.
Televisit Consultation
Schedule and attend your Televisit Consultation with Dr. Harris. Here you will discuss your symptoms and medical history, and work on developing a customized treatment plan just for you.
Do lab-work
Dr. Harris will order blood work that can be done at a laboratory close to you. He will then customize your treatment, based on your specific hormone levels, so you can get the optimal therapeutic benefit.
Get Treated & Feel Better!
You will receive a 3 month prescription for your customized treatment. 1 month after starting therapy, Dr. Harris will recheck your lab-work and make any adjustments needed. 
***When scheduling, remember to scroll down until you see "Dr. Harris Televisit" as the facility location. If no availability is listed, simply send us a request.***
***After scheduling your Televisit, you can pay for it at the link below***
Why BiaPelle Pellet Therapy?
At Horizons, we use bio-identical hormone pellets. This method, which has been used since the 1930s, is not solely to get rid of your hot flashes!
The goal is regulation and balancing of hormones.
We want to get you off of the oral/gels/patch roller coaster!
Check out our FAQs for more information.
Released directly into the blood stream (24/7): no roller coaster of symptoms!
The pellets are bio-equivalent (mirrors your normal hormones). The hormone is produced from yams (no pregnant horse urine: i.e. Premarin).
Safer than synthetic estrogens (does not carry the same risk of causing blood clots in your lungs or legs). See the April 2013 Green Journal Committee Opinion on absorbable hormones.
You don't have to do anything: no pills to take every day, no patch to change, no creams to smear on.
Pellet insertion 3 to 4 times per year (women) or 1 to 2 times per year (men).

MYTHS about Hormone Replacement Therapy
KNOW YOUR NUMBERS
Have your labs drawn today! 937.898.4942
Hormonal imbalance affects BOTH men and women!
Remember how great you felt in your 20s and 30s? Your hormones were at normal levels.
Now that you're in your late 30s+, your levels are dropping. Your estrogen and/or testosterone are low and your FSH is high. You're unbalanced and feeling it!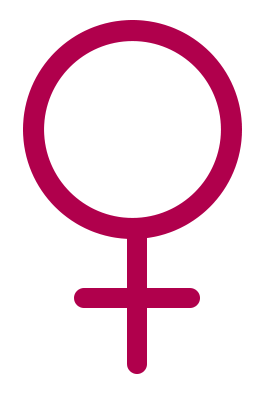 Symptoms:
Hot flashes
Night Sweats
Fatigue
Low Libido
Mood Swings
Symptoms:
Low Libido
Decreased Muscle Mass
Erectile Dysfunction
Mood Swings
Fatigue
Case Study:
---
"Do you know what it's like to never get a good night's sleep?" Grace Brown, 55, wasn't able to get a good night's sleep for years due to persistently bad night sweats. Additionally, having out-of-balance hormones was causing anxiety and hugely affected her concentration during the day. "I'd been doing this therapy since 2005, but it wasn't working until I found Dr. Harris. This has changed my life!" she said. Dr. Harris was able to better tailor the therapy and Grace's symptoms went away so she could return to normal. She says what she likes best about pellet therapy (aside from being symptom-free!) is that it's natural. "The bio-identical  hormone isn't bad for me. It's natural, unlike some of the others out there." Additionally, she said some of the hormone therapy pills kill your sex drive. "This is NOT the case with bio-identical pellet therapy!" she said.
Hormone replacement therapy (HRT) helps your body regain balance by using female hormones your body no longer produces post-menopause. Hormone replacement therapy has been shown to be the most effective way to combat menopausal symptoms.
Who should consider hormone replacement therapy?
Healthy women who are experiencing moderate to severe post-menopausal symptoms, such as hot flashes, night sweats, lack of sex drive, energy depletion.
Who should consider hormone replacement therapy?
Women who are losing bone mass and aren't benefiting from other treatments.
Who should consider hormone replacement therapy?
Women with premature menopause (before age 40).
"My SEX life has SKYROCKETED!" – Denise
Horizons made me feel like I was part of their family. 
-Emma
Dr. Harris, thank you so much for being patient with my constant questions and worries. I recommend Dr. Harris and his staff to all my family, friends and clients! 
-Whitney
Not only is Dr. Harris the best – so is his staff!!!
-Sarah
Dr. Harris really cares about how you are doing and he does a good job making sure you understand what you are going through. 
-Lugenia
Love, love, love Dr.Harris!
-Chyanne
Awesome Doctor! Love him!!! Delivered my son by C-section in 2009. Still my doctor today and will be for years to come!
-Kristin
About Dr. Harris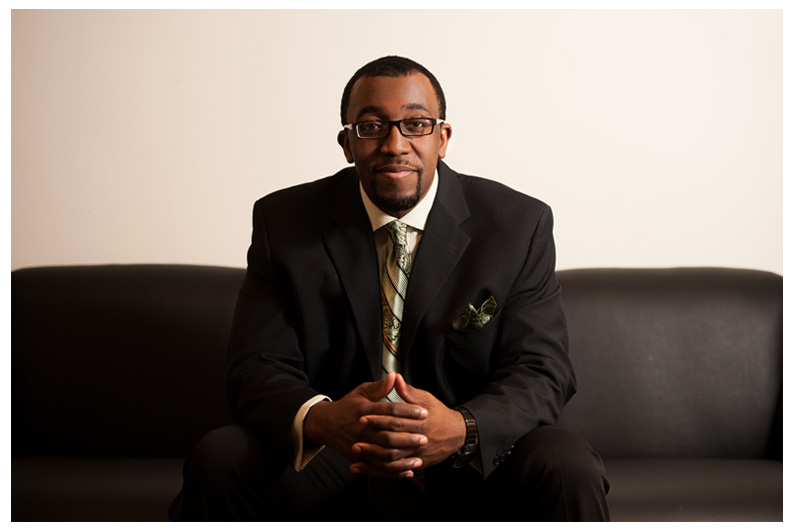 Andre T. Harris Sr., MD, FACOG, has been serving Dayton, Ohio since he started his practice in 2006. He is a 2002 graduate of Boonshoft School of Medicine (formerly Wright State University, School of Medicine). While in residency at Miami Valley Hospital he served as one of two Chief Residents and was the recipient of the Jack Gruber Excellence in Clinical Obstetrics and Gynecology Award, John Halki Exemplary Physician Excellence Award, Arnold P. Gold Foundation Humanism and Excellence in Teaching Award, and SNMA Outstanding Resident Award. Dr. Harris has established himself in the community as a compassionate physician. His goal is to provide "Care for a Lifetime" to every patient who walks through the doors.
Education:
Indiana University, B.S., 1993 Wright State University School of Medicine, M.D., 2002 Miami Valley Hospital, OB/GYN Residency, 2006 Proctor for daVinci Robotic Surgery, 2007 American Board of OB/GYN, Board Certification, 2011
"You're not just tired all the time. The kids aren't the reason why your sex drive is gone. And it may not be that you just have a poor ability to lose weight because you pick up the fork too often.
It's your hormones."
-Dr. Harris, 2018 TEDxDayton
Just for MEN
Hormone replacement therapy is NOT just for women.
Andropause can cause men to feel constantly tired, have low libido, weight gain, decreased muscle mass and foggy thinking. As a man ages his body decreases production of testosterone, which is critical in his sexual health, mental health AND physical health. Hormone replacement therapy can re-balance these hormones.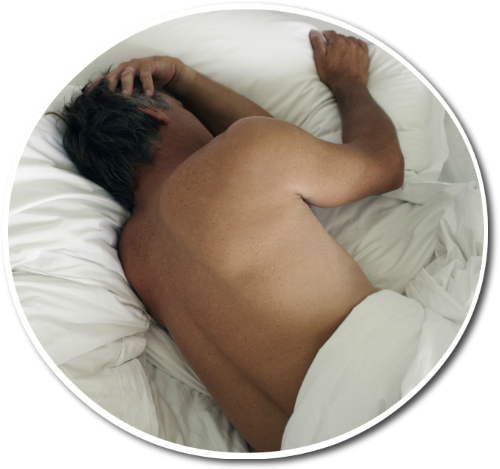 In this short video Dr. Harris tells how hormone replacement therapy has given him his life back.
"No more HOT FLASHES. And my partner thanks you too!!!" –  Chaunte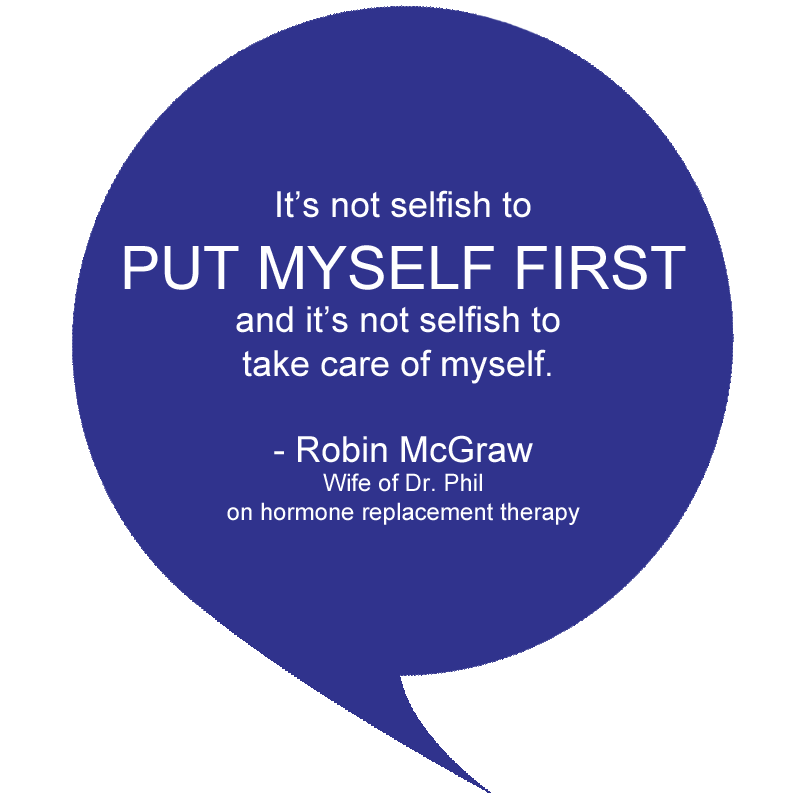 At Horizons Hormones and Weight Loss you are our most important priority. We are committed to helping you get back on the road to WELLNESS! From start to finish – we are with you. Please leave your information and we will contact you by the next business day. Connect with us – you've suffered long enough!